Hadith Qudsi
عَنْ أَبِي هُرَيْرَةَ قَالَ: قَالَ رَسُولُ اللَّهِ صَلَّى اللَّهُ عَلَيْهِ وَسَلَّمَ:
" لَمَّا قَضَى اللَّهُ الْخَلْقَ، كَتَبَ فِي كِتَابِهِ عَلَى نَفْسِهِ، فَهُوَ مَوْضُوعٌ عِنْدَهُ:
إِنَّ رَحْمَتِي تَغْلِبُ غَضَبِي"
On the authority of Abu Hurayrah who said that the Messenger of Allah (pbuh) said:
When Allah decreed the Creation He pledged Himself by writing in His book which is laid down with Him:
My mercy prevails over my wrath.
Quick Links
Online Quran Recitation
- Ghamdi
- Sudais
- Shuraim
- Ajmi
Recitation With Translation
- Pashto
- François
Quran Tafsir Video
- Bayan al Quran Dr Asrar (Eng)
- Sirat e Mustaqeem Dr G Murtaza
Online Videos
Online Talk shows
- Religion & Human Intelligence
Online Islamic Movies
(English, Arabic, Urdu, French)
- Moses
Hadith
The Prophet PBUH said,
Islam is based on (the following) five (principles):
- To testify that none has the right to be worshipped but Allah and Muhammad is Allah's Apostle.
- To offer the (compulsory congregational) prayers dutifully and perfectly.
- To pay Zakat (i.e. obligatory charity) .
- To perform Hajj. (i.e. Pilgrimage to Mecca)
- To observe fast during the month of Ramadan.
Narrated Ibn 'Umar: Bukhari
All Praises be to Allah, who hath revealed the secrets of His kingdom to His Auliya اولياء (Saints), and hath manifested the mysteries of His Almightiness to His intimates, and hath shed the blood of Lovers with the sword of His Glory, and hath let the hearts of Gnostics taste the joy of His union! He is Who bringeth dead hearts to life by the splendor of the perception of His Eternity and Majesty, and breathes them with the comforting spirit of Marifat معرفت (knowledge of Allah) by divulging His Names. And peace be upon His Prophet Muhammad, and his family and his companions and his wives!
اللَّهُمَّ لَكَ الْحَمْدُ كُلُّهُ، وَلَكَ الْمُلْكُ كُلُّهُ، وَبِيَدِكَ الْخَيْرُ كُلُّهُ، وَإِلَيْكَ يُرْجَعُ الْأَمْرُ كُلُّهُ

O Allah!

All of Al-Hamd is due to You, You own all the ownership, all types of good are in Your Hand and all affairs belong to You.
Allah Almighty has said:
وَعِبَادُ الرَّحْمَنِ الَّذِينَ يَمْشُونَ عَلَى الْأَرْضِ هَوْنًا وَإِذَا خَاطَبَهُمُ الْجَاهِلُونَ قَالُوا سَلَامًا
"And the servants of (Allah) Most Gracious are those who walk on the earth in humility, and when the ignorant address them, they say, "peace!" (Q 25:63).
And the Prophet (peace be upon him) has said:
من سمع صوت اهل الَتَصوف فلا يومن علي دعاءهم كتَب عند اللَّه من الغافلين
"He who hears the voice of the Sufis and does not say Amen to their prayer is inscribed before Allah among the heedless."
The true meaning of Tasawwuf تصوف (Sufism) has been much discussed and many books have been written on the subject. Some assert that Sufi is so called because he wears a woolen (suf صوف) garment, while others say that he is in the first row (saf صف). Some because of their attachment with to Ashab-i Suffa, call them Sufi and still some are of the opinion that the name is derived from safa (purity). These explanations are far from satisfying the requirements of etymology.
The word Safa صفا (purity) is praiseworthy under all circumstances and its opposite is kadar كدر (impurity). The Prophet (peace be upon him) said, "ذهب صفو الدنياَ وبقي كدرها the pure part (the best) of this world is gone, and its impurity remains." The fine and the delicate part of something is called safwa صفو (purity), whereas its impure and dirty part is called kadar (impurity). Since the seekers of the path of tasawwuf keep their morals and conduct pleasing and pure their inwards from the evils and worldly desires, on that account they are called Sufis. So, this name has become a sign of recognition whereas the nobility of the Sufis is too great for their dealings to be unknown, so that name should need a derivation.....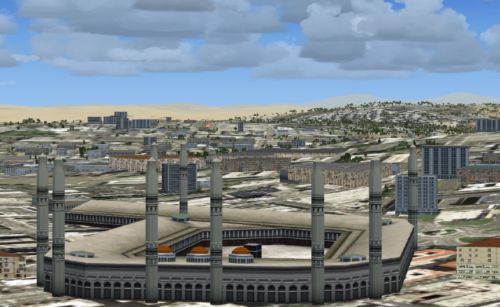 Translated By
Lt Col (R) Muhammad Ashraf Javed
---
"Maqam مُقام (station)" denotes one's stay in the Way of Allah, and his fulfillment of all rights and obligations pertaining to that "maqam" and his keeping it until he comprehends its perfection. It is beyond man's power to pass through a maqam without meeting its due obligations. There are following stations:
- the first station is repentance, (tauba توبه)
- the second station is conversion to Allah (inabat انابت),
- the third station is abstinence (zuhd زهد), and
- the fourth station is trust in Allah (tawakul توكل).
It is not permissible that one should pretend to conversion without repentance, or to abstinence without conversion, or to trust in Allah without abstinence.
وَمَا مِنَّا إِلَّا لَهُ مَقَامٌ مَّعْلُومٌ
(Those ranged in ranks say): "Not one of us but has a place appointed;" (Q 37:164).
"Hal حال (state)" is that state which descends from Allah into a man's heart. It is not attainable by efforts neither it can be repelled with efforts when it happens.
The term maqam (station) denotes, the way of the seeker of the Truth, progress in his diligence and efforts and acquisitioning of rank in the Court of Lord on the merit of one's excellence and efforts. The term hal (state) denotes that favor and grace of Allah which descends on man's heart without any mortification on his part.....
.....where the friends of Allah because of the proximity of maqam (station) are in difficulty and danger, that is a maqam (station) of deliverance for all sinners, and where sinners are in difficulty and danger, there the infidels are fearless of their infidelity. Because, if infidels knew as sinners know, that their sins are displeasing to Allah, they would all be delivered from infidelity. Similarly if sinners knew, as the friends of Allah know, that all their actions are defective, they would all be saved from sins and purged of contamination. Therefore, outward and inward purification must go together.
When a man washes his hands he must wash his heart also from the love of worldliness,

when performs cleansing after urination or natural evacuation he must purify his heart from love of others,

when he puts water in his mouth he must purify his mouth from the remembrance of others (than Allah),

when he washes his nose he must make promise not to smell the lust in future,

when he washes his face he must turn away from all familiar objects and turn towards Allah,

when he washes his arms he must forego all his authority,

when he wipes his head he must resign his affairs to Allah, and

when he washes his feet he must not form the intention of taking his stand on anything except according to the commands of Allah......